This page has affiliate links, so I'll get paid if you buy anything using my links. Learn more
Now that you have a new laptop, you must get some new accessories for it!
You're going to need some essentials to be more productive. This article is our laptop accessories list that will discuss the best accessories.
Whenever you buy a new laptop, you'll always need a few accessories so let us recommend only the best laptop accessories for you. From laptop cases to reliable SD cards, these are the must-have laptop accessories for college students and creatives.
11 Must-Have Laptop Accessories
All laptop owners should invest in a good laptop bag. The MISOSO brand has several high-quality unisex laptop bags available for under $30. A good laptop bag is necessary for storing your essential laptop accessories.
Designer Laptop Bag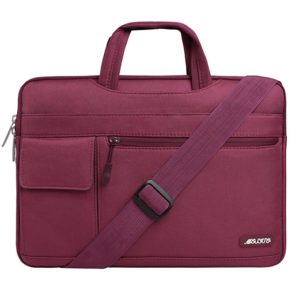 An external hard drive is one of the most important must-have laptop accessories for anyone that doesn't want to put everything in the cloud. So get a reliable, fast hard drive to quickly backup your files and avoid the hassle of uploading files to the cloud. For less than $60 you can purchase the fast USB 3.0 compatible Toshiba Canvio Advance 1TB External Hard Drive.
External Hard Drive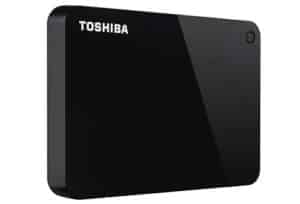 If you're still asking – do laptop cooling pads work? The answer is yes – cooling pads do work and eventually, your laptop will start running hot for certain tasks. A great way to help prevent any overheating issues is by using a cooling pad. These cooling pads will help lower your laptop's internal temperature to prevent crashes. This cooling pad is extremely lightweight with quiet fans and several USB ports. At $25, the Havit Laptop Cooling Pad is a must-have laptop accessory.
Cooling Pad
Most laptop trackpads are horrible. If you're doing anything other than browsing the internet, please invest in a decent mouse such as the always affordable Logitech Wireless Mouse. This is a $15 mouse that is great for most laptop users. If you're a gamer then you'll want to look at our best gaming mouse article.
Wireless Mouse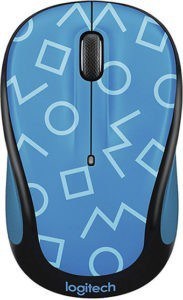 People suck these days. Don't be a victim of a laptop theft if you're at a coffee shop. Invest in a laptop lock if you're one of those people that love to sit near the door or outside. The $20 Kensington Lock will allow you to securely strap your laptop down to a table.
Laptop Security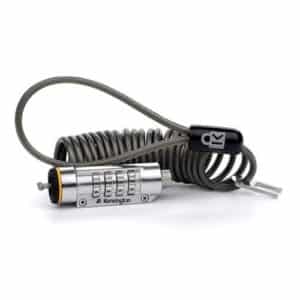 Unless you have the latest laptop, your speakers are probably bad. This portable Bluetooth speaker is around $40 and is great for anyone needing some quality speakers. These Anker Soundcore 2 Portable Bluetooth Speakers are popular portable speakers.
Portable Speaker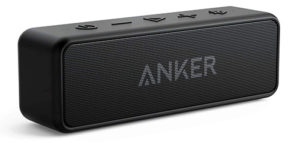 One of the best investments on this laptop accessories list is the $200 portable external battery. This is a portable battery pack that has a full-size outlet for charging devices like your laptop or mobile phone. This portable charger has a huge 22,000 mAh capacity. The Morphie Powerstation can charge a mobile phone around 10 times and most laptops at least twice. A popular laptop accessory for everyone on the go.
Portable Battery

Other Laptop Accessories for Artists
The Datacolor Spyder5ELITE Monitor Calibrator is the best monitor calibrator that creative professionals should look into purchasing. The reason this is one of the best laptop accessories for creatives is that it allows professionals to ensure color matches as close as possible.
This will prevent those issues where something looks beautiful on Mac but weird on Windows. For about $260, you can get the Data Spyder5ELITE to guarantee complete color accuracy when working between print and screen.
Monitor Calibrator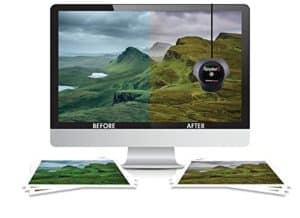 Another important accessory for creatives would have to be a graphics tablet-type device. The device of choice for serious professionals is definitely the Wacom Mobile Studio Pro and Pro Pen 2. Although a bit expensive at $3,000, this pairing is what most professionals are using for big projects. This Wacom has 16GB of RAM, NVIDIA Quadro graphics, and up to 512GB of storage, this device can even handle that heavy-duty 2D, 3D, and CAD projects with ease.
Graphics Tablet for Pros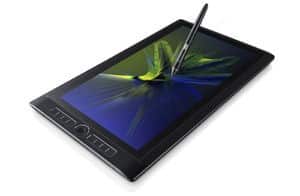 For those professionals getting started and aren't ready to spend $3,000 on the godly Wacom Pro, you'll want to look into the iPad Pro + Pencil combo as many up-and-coming professionals are suggesting it as a viable tool for learning.
Laptop USB Hub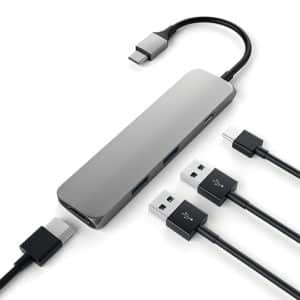 Most professionals and college students are using new MacBook Pros these days and because of the dongle-obsessed Apple, you'll most likely need to get some type of hub to handle those USB drives and other accessories. This USB-C hub will allow you to connect several peripherals to your laptop. The $55 Satechi Multi-Port Adapter has two USB 3.0 ports, a USB-C port, and an HDMI port.
Graphics Tablet for Beginners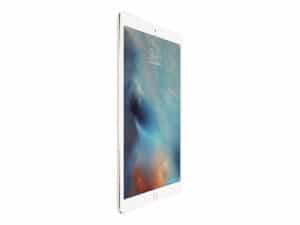 And finally, the 5-star $200 Bose QuietComfort 35, is for the professionals that want to edit music or do work without any distractions. These are some of the best noise-canceling headphones available right now. With dual microphones for clear calls and voice controls, these headphones are perfect. The Bose QuietComfort is extremely comfortable and sounds great. Remember to save some space for quality headphones in your laptop backpack. If you're looking for more affordable headphones then please check out our best over-ear headphones list.
Must-Have Over-Ear Headphones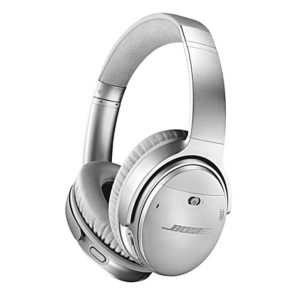 Related: Best Mini Laptop Accessories, Best Computer Accessories