A Digital Strategy Agency
We're your conversion-driven team of digital marketing experts with strategies and experience to help you reach your goals.
Appdore takes a unique strategy to digital because we know a one-size-fits-all technique won't work for our customer's distinctive businesses.
We listen first, then work backward to develop a strategy that will ensure goals are met. We don't believe in the "set it and forget it" approach like some of the large agencies. We are never satisfied with the bare minimum and we don't think you should be either. Google Ads

Google Analytics Google Tag Manager Facebook Ads Instagram Ads

Microsoft Ads
What Our Clients ARE SAYING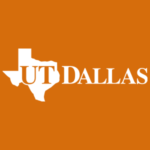 Appdore is hands-down one of the most valuable assets to our team. Having Appdore work with the department was a great decision. After Appdore made their changes, we were getting more quality traffic for less. We were always busy due to the increase in sign-ups. We thank Appdore for everything they did for us! I highly recommend working with Appdore.
Lisa G. / Director 
Review Case Study
We will never recommend a strategy that hasn't been properly researched.
We will always be transparent about our service to you.
We will be your partner and serve as an extension of your existing team.
Our clients are our partners, and we work together to develop actionable digital strategies that strengthens brand awareness while providing measurable results. Our goal is to help businesses grow by transforming their thinking from present tense to future focused. Explore all that Appdore has to offer and start your business on a journey towards success. →
CONTACT US
832-736-7570 
cartez@appdore.com
—
10000 Spotted Horse Dr.
Houston, TX 77064
BADGES