Before you continue, please know that this page has affiliate links and we'll get paid if you buy anything after clicking a link. Our recommendations are based on research from reddit, Quora, Amazon, and sometimes real-world usage if the item isn't crazy expensive.
Our list is for everyone with a focus on those special tech-loving moms or mom-like figures in our lives. This is a list of the best tech gifts for mom.
Many of us have geeky moms that deserve to get some nice tech gifts with that bouquet of flowers. Next time, add something geeky to that special lady instead of simply giving her the "day off" and a plant.
Picking the right kind of gifts can be very much overwhelming. And when it comes to tech gifts, it could get even more complicated, now added to that is the fact that you are getting the gift for a woman. don't give up yet.
Finding Good Tech Gifts for Mom
Women have different likes and varying degrees of taste when it comes to gifts. Many moms nowadays are finding a love for quirky gadgets. You may feel like you have bought the best gift for mom, and for her, it may be kind of boring. Gifts are meant to surprise and to show one's affection to another person. If you buy someone a gift, you would want that person to cherish such a gift and value it so much. It may hurt you if you get someone a gift and you come back later to see such a gift misused, under-valued, or discarded. Basically, start doing your research before buying a gift and stop half-assing it with the last-minute flowers.
Women are very much complicated. If you want to get your mom a tech gift, you may want to find out her preferences, without letting her know your reasons for asking. However, when you are restricted to a certain age limit, the kind of gifts you get will be different. For example, the gift you will normally get for a mom in her twenties is different from that for a woman in her thirties.
Technology keeps on advancing and keeps on taking over all spheres of the human world. The world of giving out presents to loved ones has not been left out either. A lot of tech-savvy gifts adorn the gift shops and the internet. It is very much great to get your female friend a technology present, as it will be very much appreciated by her, never mind if she is techs savvy or not. They will thrill her and she will enjoy using them. Trust us!
Best Tech Gifts for Mom
We have drawn out a list of technology presents that you may want to consider getting for your mom or that special person in your life. Many of these gifts are suited for the hip tech moms and will make great gifts for any kind of celebration, be it Christmas, birthdays, or anniversaries.
This tech gift for mom list contains the very best of tech gifts for all moms that love smartphones. So with these gifts, you never can go wrong in your choices.
From tech totes to beautiful bracelets, to even alarm clocks, this list covers many gadgets and accessories that your mom may enjoy. If you are ready, let's unwrap some gifts, shall we?
Sound + Sleep Mini
If you have a busy mom who is always busy at work, stressed out, and finds sleep time very difficult to achieve, it will be very much appreciated by her if you get her this sleep aid tech gift.
The $75 Sound + Sleep Mini helps to provide an ambient and white noise effect at night and removes noisy sounds, helping her to sleep easier, and faster in a relaxing manner. With your help and with the technology of the Sound + Sleep, your mom will in no time discover the true beauty of a good night's sleep.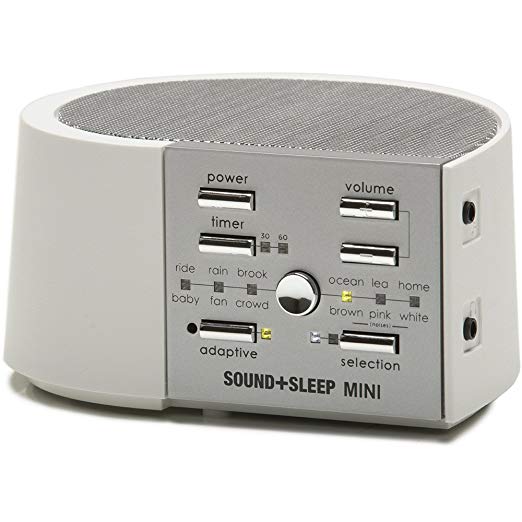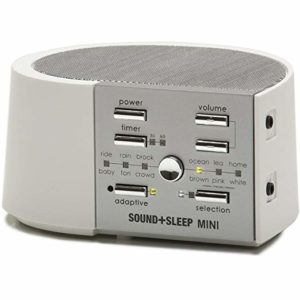 Smart Coffee Maker
This can also be bought for your mom or wife. This piece of technology comes at just $112. Yes, a smart coffee maker, your mom will feel much more energized after drinking some tasty coffee from this coffee gift. Simple to configure and programmable makes this a great tech gift for moms on the go.
Amazon Echo
This control freak of a speaker is a good technology present for mom. With the Echo, she can play music, keep up with the news, get weather updates, and more, just by asking Alexa! Even though this sounds creepy, she will also get a worthy companion when she is lonely with this special tech gift. We talk to Alexa all the time! Anyway, the Amazon Echo is available for around $100.
Smart Jewelry
Besides us cool men, some women love jewelry as well. Now think of a high tech pendant that can work as a necklace or bracelet. This new jewelry tech is so cool that it can track your activities and more within an app. At $100, this stylish smart jewelry piece will make your mom feel quite fashionable.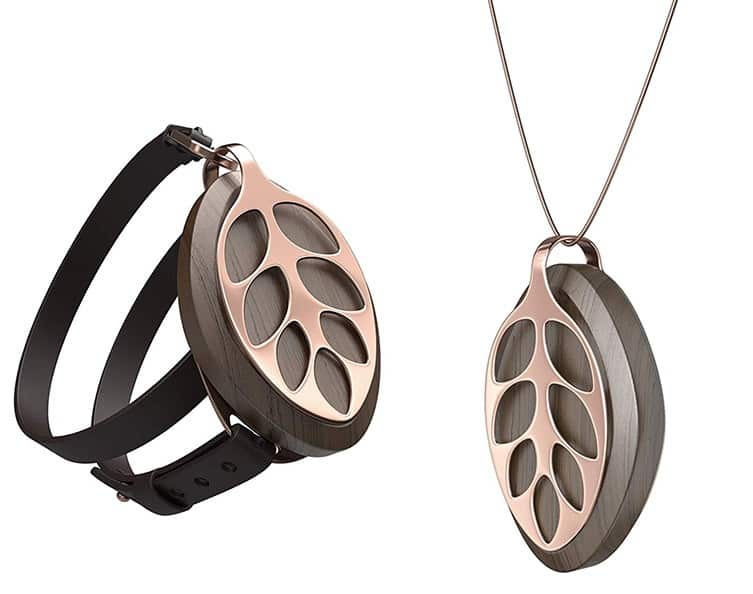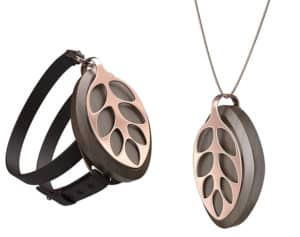 Tangram Smart Jump Rope
The $60 Tangram Smart Jump Rope is another lovely piece of new tech that will not only keep mom in shape but ensures that her activities are being tracked. Thanks to it's Bluetooth feature, it can connect to your smartphone and give you workout data.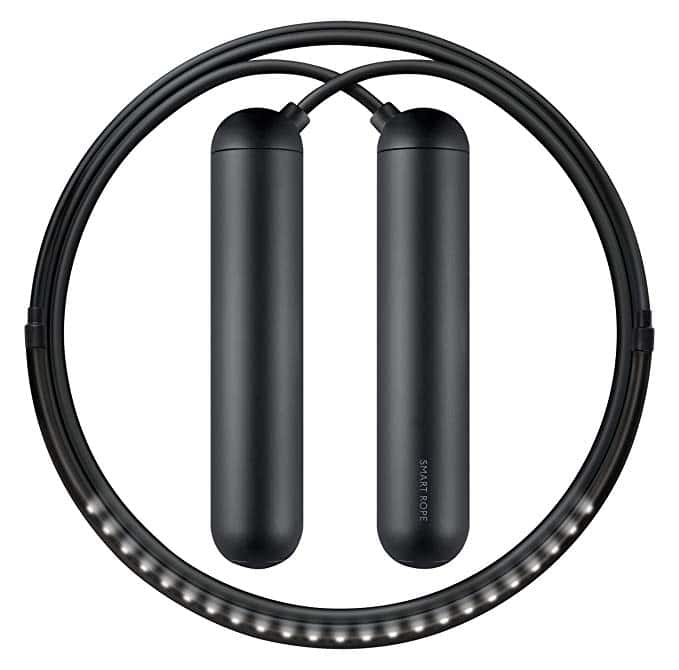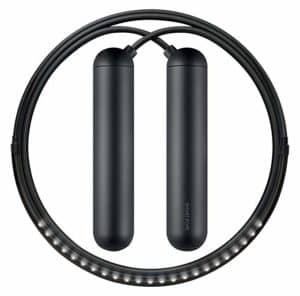 Qbracelet
This super cool bracelet comes with the dual function of increasing her bling while charging her phone. It is one stylish tech bracelet that is great for charging your phone up to 50% within 40 minutes.
Moleskine Smart Writing Sets
If you have a workaholic mom, this high tech present will surely suit her needs. With this, she can back up her work to all her devices, whether they are handwritten or typed. This moleskin smart writing set is around $200.
Beddi Smart Alarm Clock
With this $30 smart alarm clock, waking up is not as scary as before. In fact, waking up is much more fun. It can wake her up in any way pleasing to her, call cabs, charge devices, and play white noise.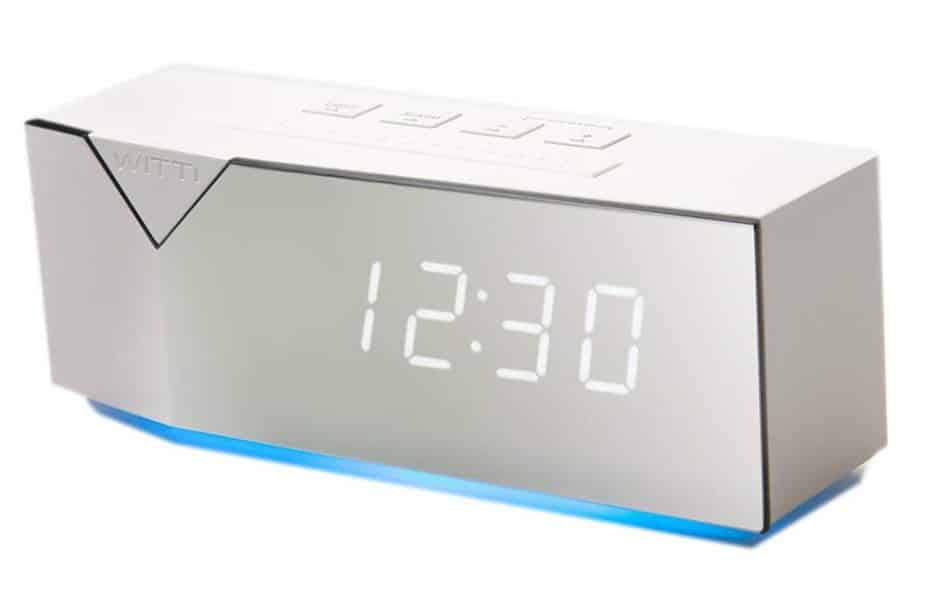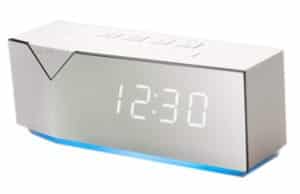 Nokia Steel Smartwatch
At $80, this Nokia Steel Smartwatch is a gift perfect for her. It functions to track sleep, track daily activities, and also tells the time. Of course, it does that! It is very stylish and will be much loved by her.
Parrot Pot
A smart flowerpot sounds weird but maybe an awesome gift for your gardening mom. A $55 Smart Parrot Pot to help mom monitor her plant! Now she won't have to worry about forgetting to water that "special" plant, as the Parrot Pot will help keep things under control.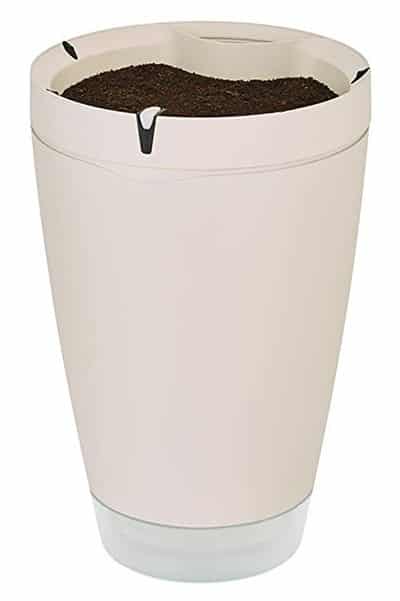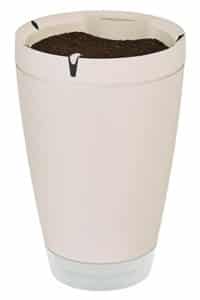 Bowers & Wilkins PX
Audio is important for everyone, especially moms into music. These wireless headphones are a favorite of music lover. These smart headphones are great at canceling noises and are extremely comfortable. The $370 Bowers & Wilkins PX are a recommended tech gift for true audiophile moms.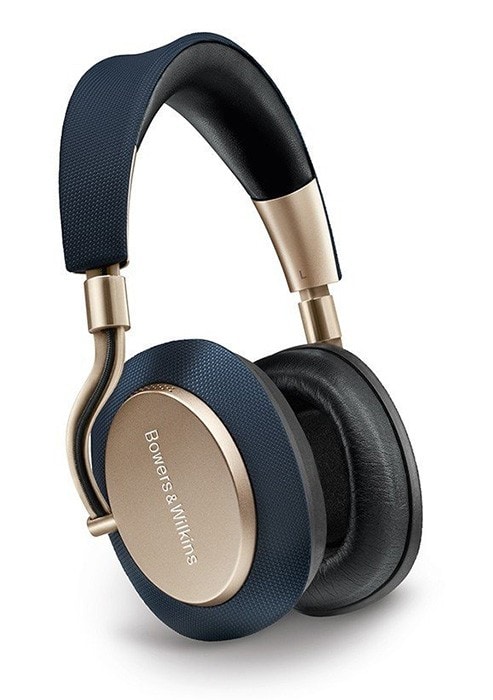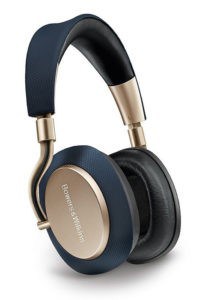 Bluetooth Yoga Speaker Mat
If you have that zen mom that loves to meditate and do yoga but despises public places for such activities, this speaker yoga will be the perfect gift for her yoga activities. She can connect it to some chill music or a yoga podcast. At $70 this high tech yoga mat is a great gift for moms.
Prynt Smart Phone Photo Printer
Any photo-loving mom will appreciate the Prynt Smart Phone Photo Printer. It comes with a feature that allows her to develop her photos on the spot, without any issues. The Prynt Smart Phone Photo Printer is a great buy at $99. With this, her beautiful phone photographs can become part of her wall in no time.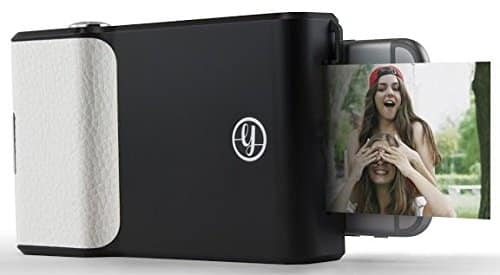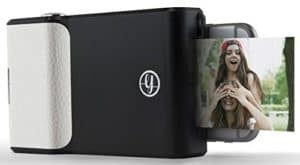 If you like this Smart Phone Photo Printer, you may enjoy reading about a few essential iPhone accessories under $100.
Furbo Dog Camera
If your mom love pets, but always on the go, then this high technology present will surely thrill her. The $200 Furbo Dog Camera will allow mom to perform her other activities and also feel free to go out without the pets. It has the function of enabling communication between her and the pets, as well as allowing her to check in on them through a video feed. And the best part? It gives the pet treats. All this new pet tech is just awesome!
808 All-In-One Karaoke
With this, she can have a party experience from the comfort of her home. This $35 music tech gift is perfect for your fun-loving, small crowd entertaining mom. She will surely love this bright piece of music tech goodness.
Fitbit Flex 2 Bangle
With this beauty of a bangle, your mom is sure to look stylish whenever she goes out to work out with her other hip tech friends. It also comes with an activity tracker, as well as phone notification features. The Flex 2 Bangle is $36 at Amazon.
Ready for Anything Pouch
This $40 purse is pure magic. With it, mom can keep her phone, cash, keys, and makeup kits all in one place. This pouch is very stylish, yet so simple. She is going to love this.
Happy Plugs Wireless Earpiece
This $27 high technology wireless earpiece is so trendy and cool. This wireless earpiece will allow mom to answer phone calls, listen to the radio and music. It can also be worn as jewelry when not in use as an earpiece by knotting it around the neck.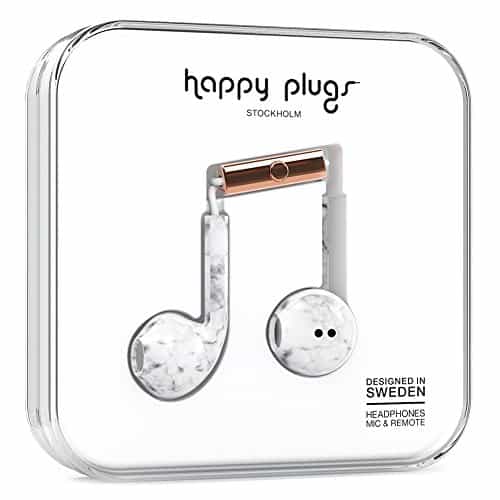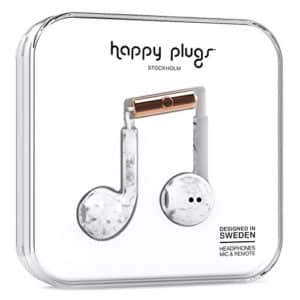 Stelle Go-Go Speaker
The Stelle Go-Go Speaker is one speaker that just loves to cling to its owner. This speaker can be worn around the waist or strapped to bikes. It has an eight-hour battery life that ensures that it can go a long time without being recharged. This will be great for a fun-loving friend.
Kate Spade Grand Street Sadie Tech Tote Bag
Women love totes. It is just very necessary. Now, what would you say about a tote that can carry a laptop of 13 inches, and has a charging dock for your iPhone? Genius right? Get your mom a high tech gift like this bag so she can rock it as she did in the 90s.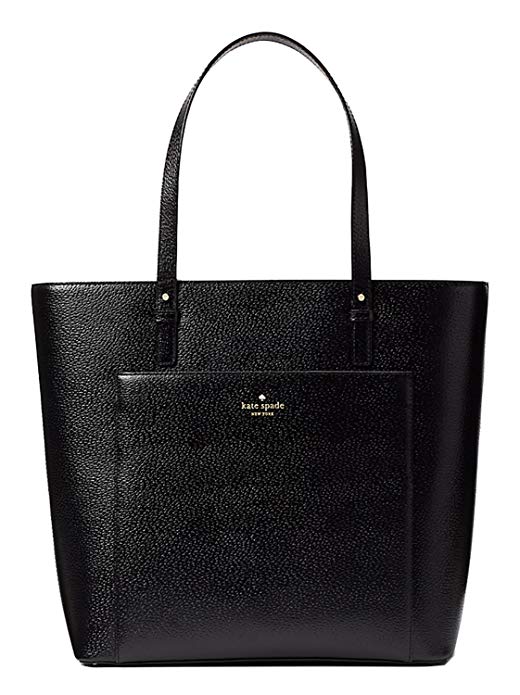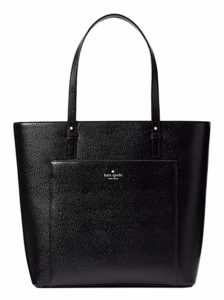 Raden A22 Carry
A suitcase for the traveling tech moms. This suitcase will be so much loved by that your mom is so much in love with traveling. It actually is more than a suitcase. It has features such as a proximity sensor, weight checker, charging tool that charges a phone four times over. Additionally, this suitcase is sturdy and waterproof, hurray for traveling tech that doesn't suck!
Moshi Touch Screen Gloves
These $30 touchscreen gloves by Moshi are great for moms in the winter. The Moshi touchscreen gloves come with a conductive fiber on all ten fingertips. These gloves come in different sizes and have light and dark grey colors. There is also the presence of a microfleece lining inside. They have an excellent grip and are a great buy for the cold weather.
iPhone Case
Your mom will definitely love a quality iPhone case that is beautiful and protects her iPhone just fine. With Spigen iPhone Cases, you can find a case that's perfect for her.
LeSportsac Essential Cosmetic Bag
This beautiful bag not only serves as a cosmetic bag but can also hold other gadgets and chargers as well. It is also light and easy to carry. These $45 cosmetic bags can be bought on Amazon.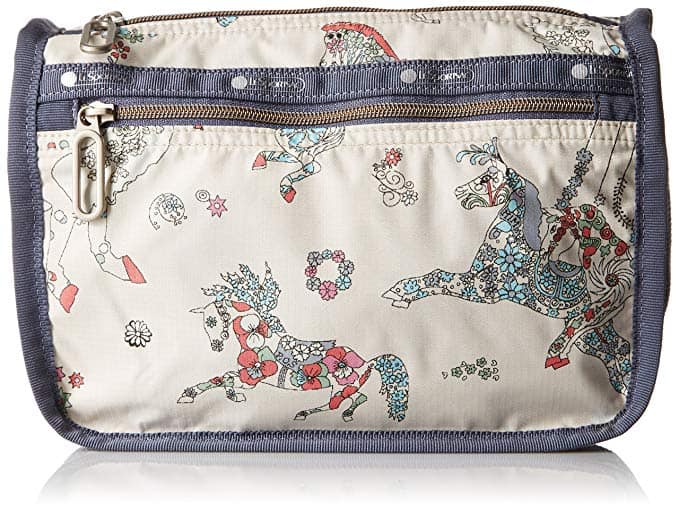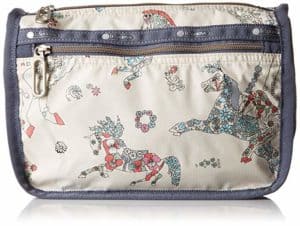 Weber Kitchen Thermometer
If your mom actually enjoys cooking, because our mom hates it, we recommend you get this high tech kitchen gift for her as it will help her greatly in the kitchen. This $40 kitchen thermometer comes with an app that lets her know when the food is done and ready. We call it the kitchen companion.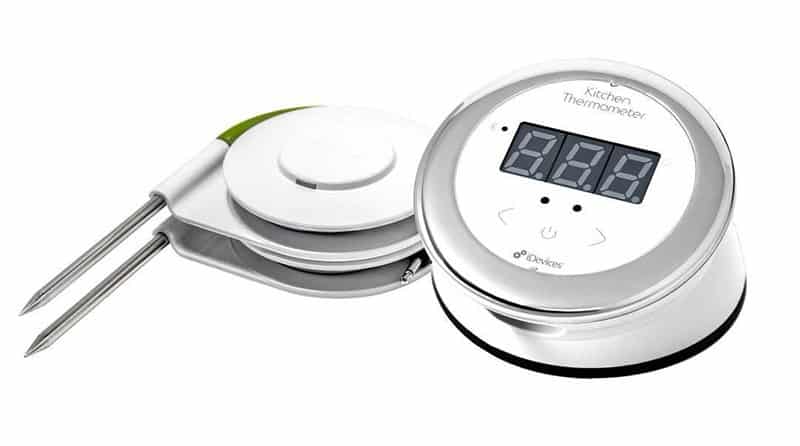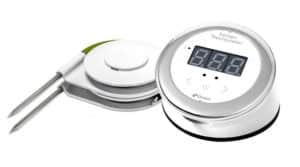 Tile Tracker
If you have that one friend who is always on the lookout for her keys when you go visiting, then this may just be the perfect gift for her. The $20 Tile Mate Tracker is a keychain-sized gadget that can be attached to anything, for example, purse, keys, and bags. It can then be tracked with a smartphone. With this gadget, her days of searching for keys are soon to be over. You will be saving a friend.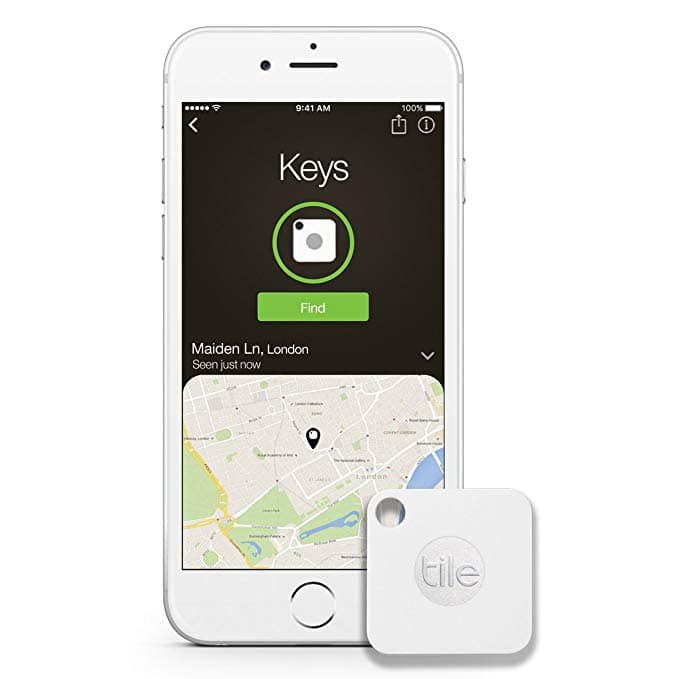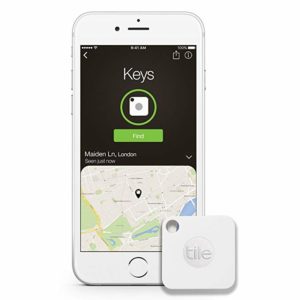 Sunbeam Heated Blanket
This is one gift that is sure to be helpful in winter. The Sunbeam heated blanket is an electric blanket that is super soft and also comes in different colors. With this, she can keep warm during winter and she will love you for it. This Sunbeam Heated Blanket costs $100.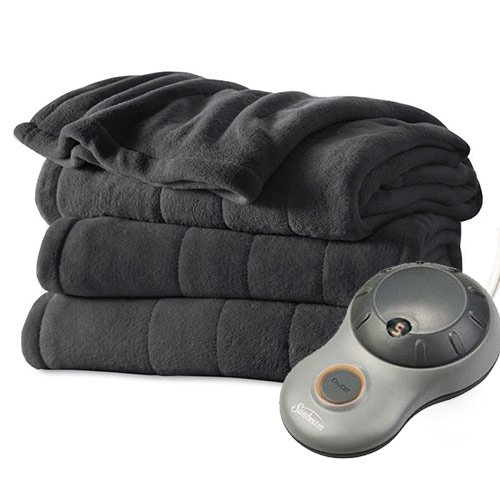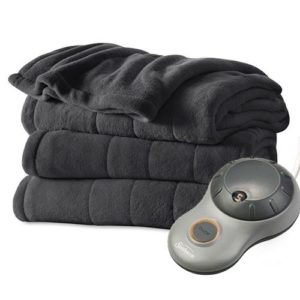 Fujifilm Instax Mini
With Fujifilm's latest introduction, she can take photographs and have them in prints in seconds. The Fujifilm Instax Mini is around $70. This camera is sturdy and compact and is also perfect for all occasions. It comes in a variety of colors, so you can get to choose her perfect color. A great buy for that great friend.
New Apple MacBook
Now, this is the ultimate high technology present to give her. She is surely going to love this one. The Apple MacBook is the right gadget to get for your professional female friend. It is ultra-slim and will fit into her bag easily. It has a 12-inch screen and lasts up to 10 hours without being charged. The Apple MacBook is one gift she is going to love for sure. The New MacBook is available for under $900.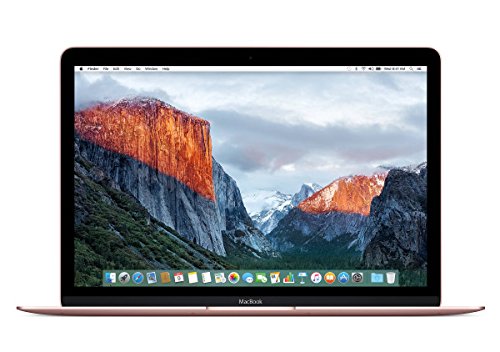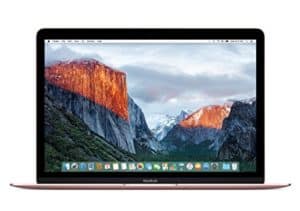 Quirky Contort Power
With this device, she can have one power outlet to become three, helping her maximize the use of her power ports. It has two USB and one standard three-prong outlet. It also comes with an angled design that prevents it from blocking other outlets on a power strip. It also has in-built cord management to prevent tangling of cords. The Contort Power costs less than $20.
Best Tech Gifts for Mom Conclusion
Whew! Since we are only talking about the best tech gifts for mom, let us stop here at #30. There are so many tech gifts that you can get mom that will be very beneficial to her and make her cherish them and also cherish you.
This list contains tested and trusted high tech presents that will guide you in your choices and also help you get the right gift that she will love. Technology is advancing, and will always keep advancing. Do not be left out of the movement. Go tech and live life to the fullest. Happy shopping.
I'm Cartez Augustus, a content creator based in Houston, Texas. Recently, I've been delving into different content marketing niches to achieve significant website growth. I enjoy experimenting with AI, SEO, and PPC. Creating content has been an exciting journey, enabling me to connect with individuals who possess a wealth of knowledge in these fields.