Before you continue, please know that this page has affiliate links and we'll get paid if you buy anything after clicking a link. Our recommendations are based on research from reddit, Quora, Amazon, and sometimes real-world usage if the item isn't crazy expensive.
This is a guest post by Zoe Cohen and Cartez Augustus.
With the recent occurrence of New Year's, everyone has been jumping on the fitness train and recommitting to resolutions that they always make but never quite stick to. Fitness-related resolutions are especially difficult to stick with, especially if you're not naturally inclined to go to the gym on a regular basis (which makes up the majority of people who resolve to go to the gym more or at all).
Data Heavy Fitness Tech Devices
Although there's no magical cure-all to keep you going to the gym and sticking to your resolutions, one big incentive is having tangible, measurable goals. Just think about the last time you lost weight – you probably felt a rush of excitement and pride, along with the increased motivation to keep doing whatever lost you the weight in the first place.
The more metrics you track, the better idea you have of your progress and the easier it is to set goals and measure when you've achieved them. That's why investing in a fitness tech device is a great idea to spur along your resolutions and incentivize you to keep going way past the two-month period you normally last. With that in mind, we've rounded up a few of the best fitness tech devices on the market so you can make an informed decision about which one suits your needs best.
Apple Watch (Series 3)
Obviously, the Apple Watch (around $329) is more than just a fitness tech device – it's also a smartwatch and is marketed as such. But that doesn't mean it doesn't do a great job tracking your fitness metrics! This high-tech smartwatch is waterproof and features GPS and its own 4G connectivity. With recording capabilities for a ton of relevant metrics plus expanded functionality, the Apple Watch Series 3 is a great option for people who want more than just a fitness tracker.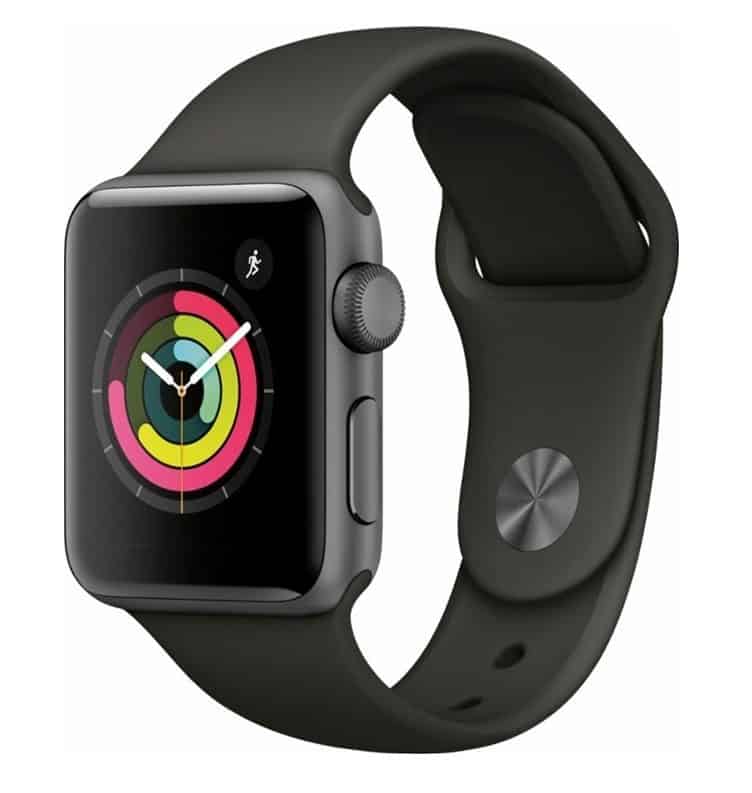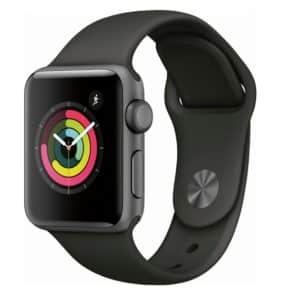 Tomtom Touch Cardio Fitness Tracker
For those who don't want to fork out the exorbitant cost of an Apple Watch, the Tomtom Touch Cardio Fitness Tracker (around $79) is a great alternative. Not only does this fitness tech device feature all of the relevant stats, but it also offers up to 4MB of storage for songs and Bluetooth connectivity for headphones, so you don't need to carry your phone with you during workouts. If you do choose to keep your phone handy, however, the Tomtom will display your notifications so you don't have to be out of the loop. Note that the Tomtom is water resistant but not suitable for swimming.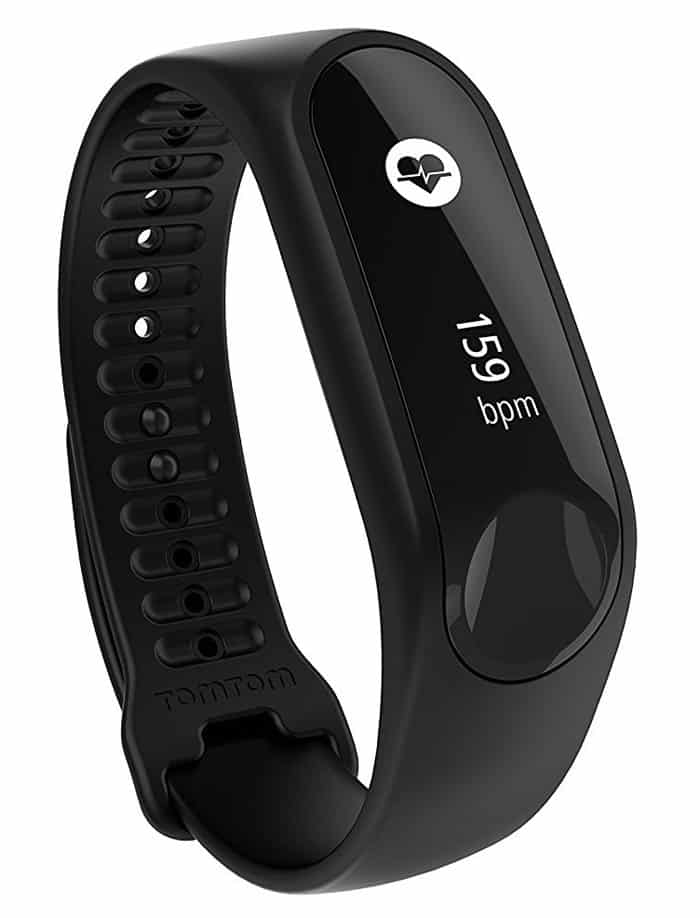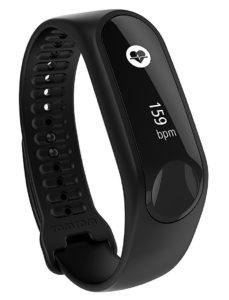 Fitbit Alta HR
That latest from the renowned fitness tech device company Fitbit, the Alta HR (around $150) reminds you why Fitbit was before and still remains at the forefront of fitness tracking companies. Slimmer and with more functionality than ever, this latest model features sleep tracking sensors and accompanying software since your health isn't just about your activity level. Tracking calories, activity level, and types of activity, the Alta HR is a great middle-of-the-road fitness tech device that will keep you dedicated to your resolutions well into the year. Note that the Alta HR is water resistant but not suitable for swimming.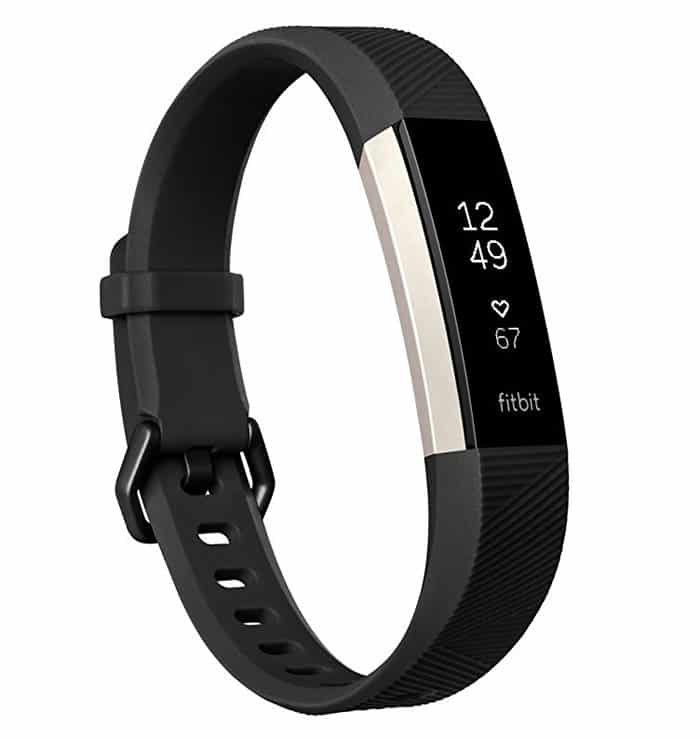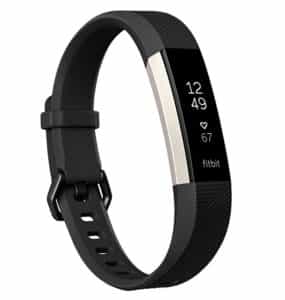 Looking for something that doesn't have you looking at your wrist every 10 minutes. Maybe you don't like how wrist-borne fitness devices look or feel, or maybe you're worried about losing them. Let's show you some alternative wearable fitness tech devices that will help take your workouts to the next level.
UA SpeedForm Gemini 3
This fitness tech device is so subtle that you won't even notice you're tracking your activity level! These smart shoes from Under Armour are excellent sneakers on their own, but they up the ante by including excellent fitness trackers right in the soles of the shoes. The Gemini 3's (around $70 – $150) feature a built-in accelerometer and a groundbreaking "jump test" to determine where your body is before each workout and help you decide how intense the workout should be. With Bluetooth connectivity and options in both black and white, these smart sneakers will help you meet your fitness goals and keep you looking stylish at the same time!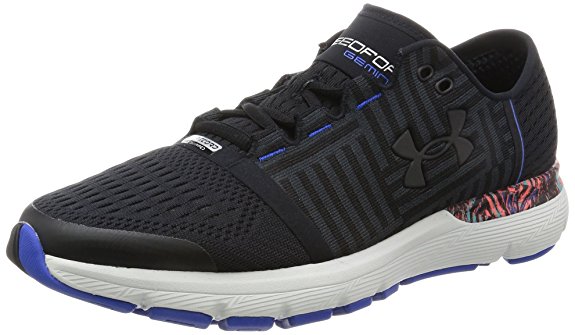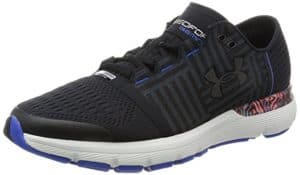 Polar H7 Bluetooth Heart Rate Sensor & Fitness Tracker
The H7 Bluetooth Heart Rate Sensor (around $70 – $150) is a popular waterproof activity tracker that actually wraps around your body in order to get super-accurate and detailed information about your activity. The built-in heart rate monitor electrodes track your BPM more accurately than many popular smartwatches. This activity tracker features 100+ sports profiles with real-time voice guidance to help you train. The GPS allows you to track your distance and plan routes. Another large component of this device is the accompanying software and social experience as you compete with friends, family, and strangers. This offers both encouragement and motivation to step up your game and really do your best.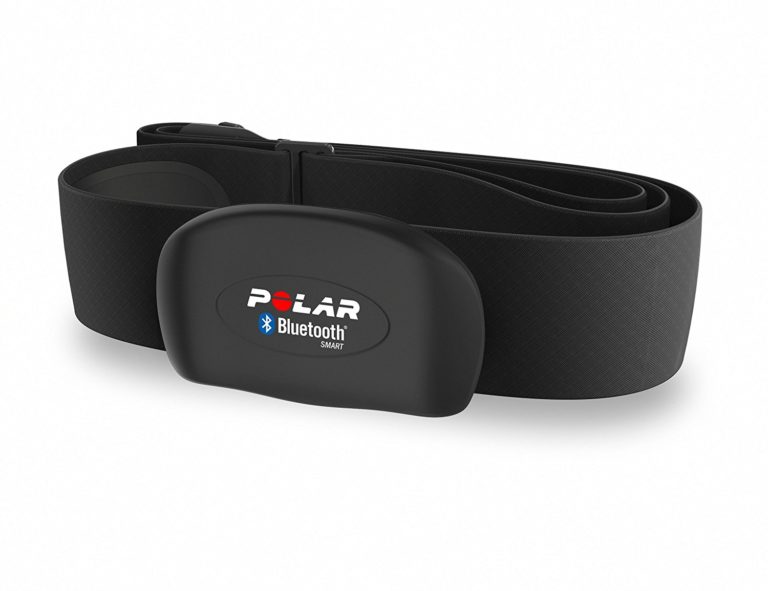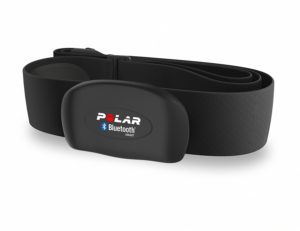 Myontech MBODY AllSport 4 Channel
If you thought the sneakers were a bit much, just check this fitness tech device out. Myontech's MBODY smart workout shorts are more than just your average fitness tracker. Its EMG (electromyography) sensors detect the electrical activity of your muscles, informing you not only which muscle groups are working, but also how hard. This allows you to target specific muscle groups and balance out your muscles so that they're all working equally, thereby helping to prevent injury and create a more balanced, well-rounded, fitter you. These insights (and more) are available to you both post-workout and in real time so that you can adjust your exercise in accordance with immediate biofeedback. The sensors also help detect hidden imbalances and weaknesses in your muscles that you probably weren't even aware of yourself. In this way, the MBODY smart shorts help you curate a personalized, targeted workout and exercise regimen. All of these features and more make the MBODY suitable for anyone, from pro athlete to average Jane or Joe looking to get in shape to someone recovering from an injury or looking to target specific needs, providing you're willing to pay the high price tag!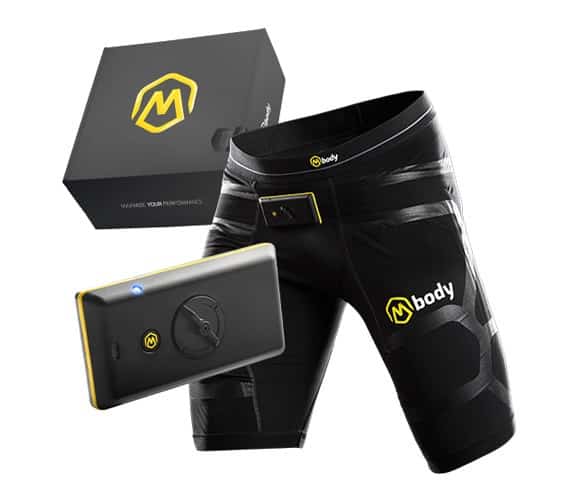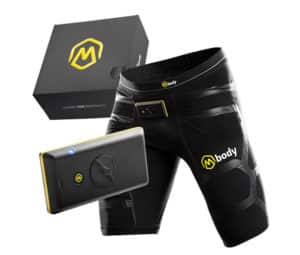 I'm Cartez Augustus, a content creator based in Houston, Texas. Recently, I've been delving into different content marketing niches to achieve significant website growth. I enjoy experimenting with AI, SEO, and PPC. Creating content has been an exciting journey, enabling me to connect with individuals who possess a wealth of knowledge in these fields.