This page has affiliate links, so I'll get paid if you buy anything using my links. Learn more
These are the 3 best compact cameras for major events. Sometimes the lighting sucks so use that compact camera instead of that tiny phone or gigantic tablet. These 3 compact cameras show that a premium compact camera is still a good investment.
Fujifilm X100F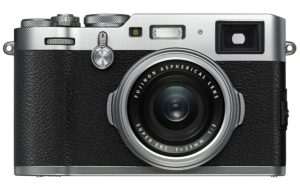 The Fujifilm X100F is a 24.3 MP compact camera with a great LCD display, AF mode, a built-in ISO dial, wireless transfer, ultra fast shutter and many other awesome features that professionals will love. This is one of the higher quality compact cameras but the performance is worth the price. A premium compact camera is always going to be better than most smartphone cameras. This is a compact camera with an 8-way focus feature that provides stellar results. Anyone looking to get ideal shots in any kind of situation, from close range to wide range, will love the Fujifilm X100F.
Canon PowerShot G7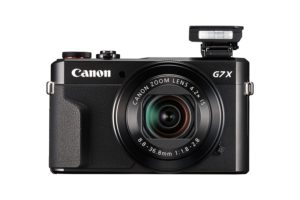 The Canon PowerShot G7 is a 20.1 MP compact camera with a great touch screen LCD display, wireless transfer, remote shooting and more. Basically, this camera provides a very wide range of options for anyone who is looking to get professional quality for a very low budget. You are going to be able to capture top quality HD images that can be exported to JPEG. The videos record in full beautiful 1080P. The Canon PowerShot is definitely a great compact camera for the price.
Olympus PEN-F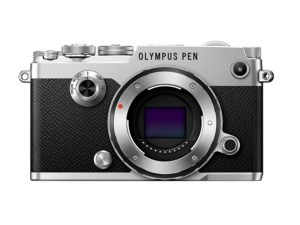 The Olympus PEN-F is a 20 MP camera with similar features to the G7 and X100F. It is one of those cameras that is at the top of the compact camera category. The Olympus captures at a speed of 10 frames per second and has a high-resolution image shot mode. This is a camera that has several functions such as artistic filters, monochrome and color profile controls that will allow you to tweak and edit your images without the need of any external software. This is one of the reasons why the camera is so convenient compared the other cameras in this price range.
I'm Cartez Augustus, a content creator based in Houston, Texas. Recently, I've been delving into different content marketing niches to achieve significant website growth. I enjoy experimenting with AI, SEO, and PPC. Creating content has been an exciting journey, enabling me to connect with individuals who possess a wealth of knowledge in these fields.