Before you continue, please know that this page has affiliate links and we'll get paid if you buy anything after clicking a link. Our recommendations are based on research from reddit, Quora, Amazon, and sometimes real-world usage if the item isn't crazy expensive.
First impressions last forever!
In the real estate world, the image is everything.
This is one thing that anyone in the real estate industry should know.
If you are selling a house and do not have an image to show, then your house will have difficulty attracting a potential buyer. This is where the issue of real estate photography comes into play. The images are of the utmost importance. The development of the internet has led to the shift of real estate photography from the conventional method to the current online marketing. Statistics show that nearly eighty percent of shoppers trust the Internet as a source of information.
The question that should be asked as a seller of houses is: How do I get the best images for my property? Make them an eye-catcher to arouse customers' curiosity.
Real Estate Photography Tips for Beginners
Quality and interesting photography matter a lot and if you are a real estate photographer you should take it seriously. Why? Because your livelihood depends on it! If you are trying to sell real estate photos to real estate agents and these are not worth the dollar the real estate agent pays, your efforts will be lost.
Real Estate Photography Tip 1: Capture the Best Pictures
The intention is to sell the property so your photography should definitely appeal to the people who look at it. Always try to highlight the best features of the house. The features that potential buyers will most like to see are the most important.
The photography also depends on the type of property – residential or business. Actually, the property pictures you took should showcase your skills and talent. While searching for realtors to see the images, sometimes you need to provide samples so capturing the best of images will greatly help to clinch the deal.
Real Estate Photography Tip 2: Sell Your Images
In order to venture into this type of photography then you need to give yourself some years like 1-2 years to build a solid base of customers. You can create a professional website with your portfolio, current projects (if any), specialization, skills, and many high-resolution, clear images for potential buyers.
Of course, you have to do a lot of marketing to win the customers. Start exploring the area you live in and all the others that you have easy access to. Get in touch with real estate agents in the area, show them sample images and if you are lucky enough, you will be able to get your first contract!
Real Estate Photography Tip 3: Get High-Profile Brokers
It's not easy to attract top-notch real estate agents to buy your pictures. Because there are always better photographers in your area and you lack experience in the beginning. After working with local agents for a year or two, you should consider migrating to high-profile clients. The pay is definitely higher, but you must have real skills and knowledge to have an advantage over others.
Ask yourself – what sets you apart from other real estate photographers? If you answer this, build on this aspect to get better projects.
Best Cameras for Real Estate Photography
Some of the best cameras for real estate photography are:
Canon M3 EOS
It has a compact structure and "show and shoot" function, this camera is one of the easiest to use. It is friendly with moderate budgets and, at the same time, It is a very useful team when you start with real estate photography. The lens is 15-45mm wide angle, which adapts very well to shooting properties and interiors. For this wonderful camera, you need to make use of the right accessories with it such as a tripod, an external flash, and some lights.
Sony Alpha A7R III
If you are filming indoors and in low light, this camera is one of the best you could be using. It comes with a full frame, it has no mirror, and you can change the lenses as you wish. The 42 MP resolution is suitable for almost anything you want to click and also offers a range of 100 to 3200 ISO. The processor on which this camera runs is BIONZ X. It can take images of size 7952 x 5304.
Nikon D5


This is an all-rounder that allows you to shoot almost anything with it. With a resolution of 20.8 MP and a full-frame CMOS sensor, leaves little to be desired in a mid-range. The ISO range extends from 100 to 102400. It also gets format support for 12-bit RAW S and 14-bit RAW. With a smaller resolution and a large sensor, this camera ensures less noise in the images, as well as a better dynamic range for when shooting in low light.
Canon EOS 5D Mark IV


This camera is one of the best DSLR cameras you will find today. It has a 30 MP CMOS sensor and a digital lens optimizer. You get beautiful pictures with many details. Error from opticals is minimized by intelligent optimizer technology. You can also get 4K real estate videos with this camera.
Panasonic Lumix GH5


This is an excellent camera to record videos in 4K. The 20.3 MP sensor is ideal for high-quality videos and photos. There is also a large OLED viewer and an advanced autofocus system. It has Image stabilization which allows you to create more stable images and reduce motion blur. It is also well designed and comfortable to use.
Conclusion
Remember that getting high caliber work is not an easy task. And selling those beautiful images can be time-consuming. Simply take it slow and work on building up your portfolio. And in a few weeks, you'll have clients wanting you to do all of their real estate photography.
Related: Best Camera for Nature Photography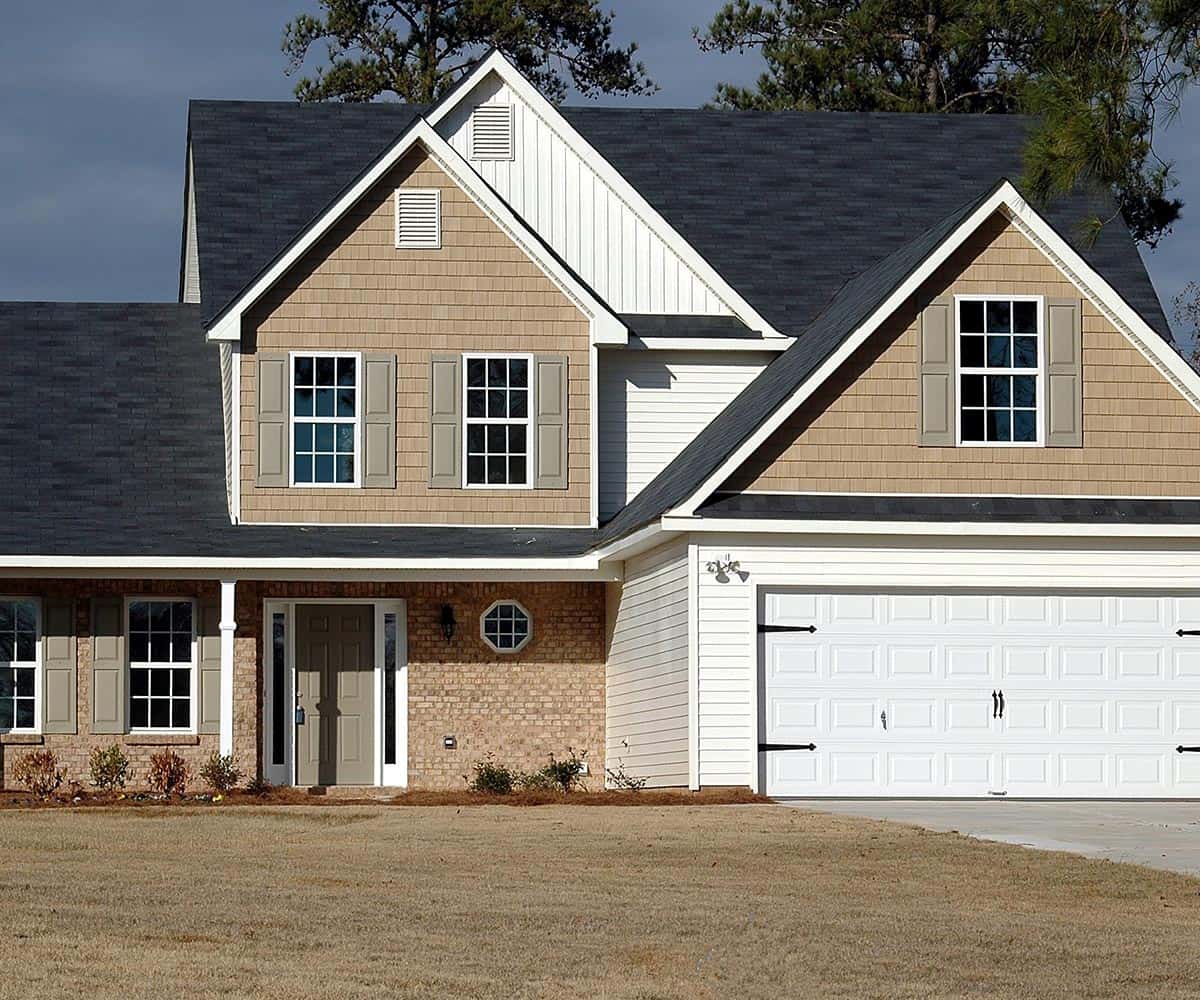 I'm Cartez Augustus, a content creator based in Houston, Texas. Recently, I've been delving into different content marketing niches to achieve significant website growth. I enjoy experimenting with AI, SEO, and PPC. Creating content has been an exciting journey, enabling me to connect with individuals who possess a wealth of knowledge in these fields.