Before you continue, please know that this page has affiliate links and we'll get paid if you buy anything after clicking a link. Our recommendations are based on research from reddit, Quora, Amazon, and sometimes real-world usage if the item isn't crazy expensive.
Video projectors have lost a bit of prominence due to the arrival of flat-screen TVs, despite this, video projectors continue to be a good alternative in homes and offices. Picking a projector for home is not an easy task, there are factors that we must take into account, and all of them are equally important if we want to achieve high-quality viewing.
A few years ago, people did not hesitate when it came to purchasing a projector, having a projector created a unique viewing experience that a regular TV cannot create. The feeling is like being at the movies, being able to project a move on a flat wall is an incredible way to watch movies (and show off a little for your friend).
Strangely, the market started getting flooded with TVs, bigger and wider TVs, with full HD resolution and huge diagonals. Suddenly, video projectors were a bit displaced by them. Due to the growth of the television market, video projectors had a notable decrease in their prices, returning to be a more than recommended alternative for lovers of home theater.
Luckily, video projectors prices have dropped and many of the current models have the option to connect to a computer, mobile phone, or tablet. Before purchasing a video projector, you'll want to know about a few things that matter such as the luminosity and resolution.
Luminosity
While the television can be seen regardless of ambient light, with a projector we must keep our projection room as dark as possible. The more brightness our projector has, the better we will see the content in environments with light, and the larger we can project the image. The brightness of the projectors is measured in lumens, and for dark environments, it is sufficient between 1,000 and 1,500. If we do not have the option of totally avoiding ambient light, or simply prefer not to do so, we should choose a projector with 2,500 or more lumens to achieve the best image quality.
Resolution
Another simple rule is that the more resolution, more resolution means clear and high definition images and movies. While many video projectors usually present a resolution of 1024×768, you'll want something that is at least full HD (1080p) if you want a great home projector theater experience. The resolution of 1024×768 is usually okay for office projectors. For the ultimate home projector theater experience, you'll definitely want 1080p or even Ultra HD (4K).
Contrast
As in televisions, contrast is the difference between color and luminosity between the parts of an image. The blacker the blacks and the whiter the whites, the better contrast ratio we will have.
Other Factors
It is important to also take into account the different type of connections supported by the video projector. There are many projectors with a single VGA connection for computers or models with several HDMI connections or component video. If your setup is new then you'll probably be using HDMI, if your setup is old then you'll likely be using VGA.
Additionally, you can look at reviews for things such as fan noise or projector shot. The projector shot is simply the ability for a project to reach large projection dimensions only two or three meters away from the screen. Below are the top home and office video projectors that won't cost over $500. These are the best video projectors available with around 95% positive user rating.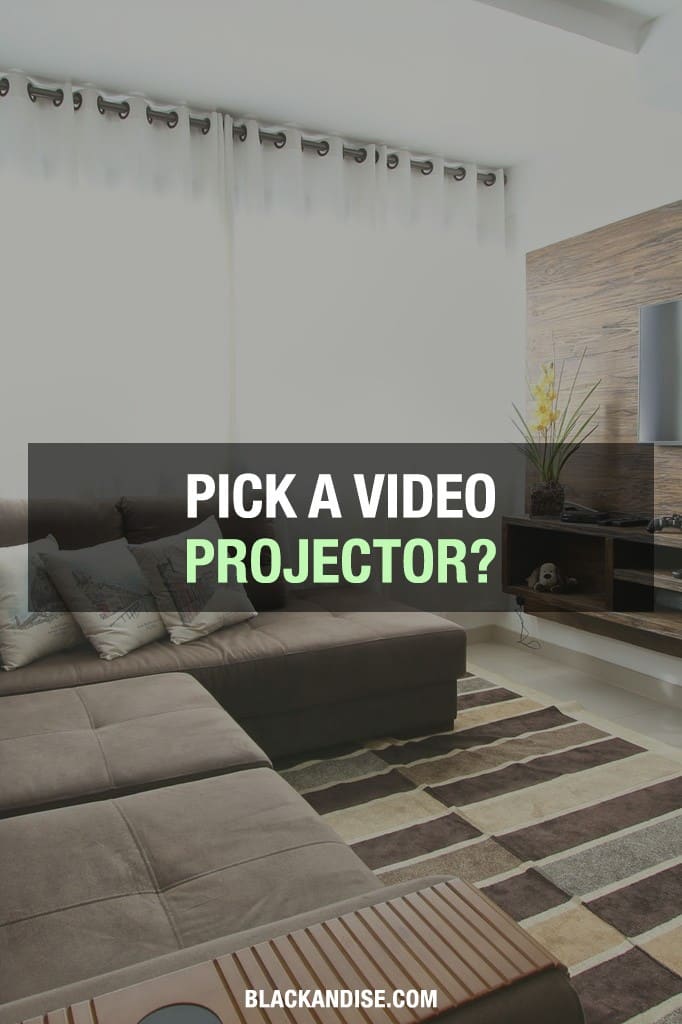 I'm Cartez Augustus, a content creator based in Houston, Texas. Recently, I've been delving into different content marketing niches to achieve significant website growth. I enjoy experimenting with AI, SEO, and PPC. Creating content has been an exciting journey, enabling me to connect with individuals who possess a wealth of knowledge in these fields.