Before you continue, please know that this page has affiliate links and we'll get paid if you buy anything after clicking a link. Our recommendations are based on research from reddit, Quora, Amazon, and sometimes real-world usage if the item isn't crazy expensive.
The Xbox One wireless controller is the essential controller for the Microsoft Xbox One console. The controller supports the overall layout found in the Xbox 360 controller but with a different twist to its design. In our opinion, the Xbox One controller is nearly perfect for most gamers. Here is some additional information about the best wireless controller for PC games.
⭐️⭐️⭐️⭐️⭐️

Microsoft Xbox Wireless Controller + Wireless Adapter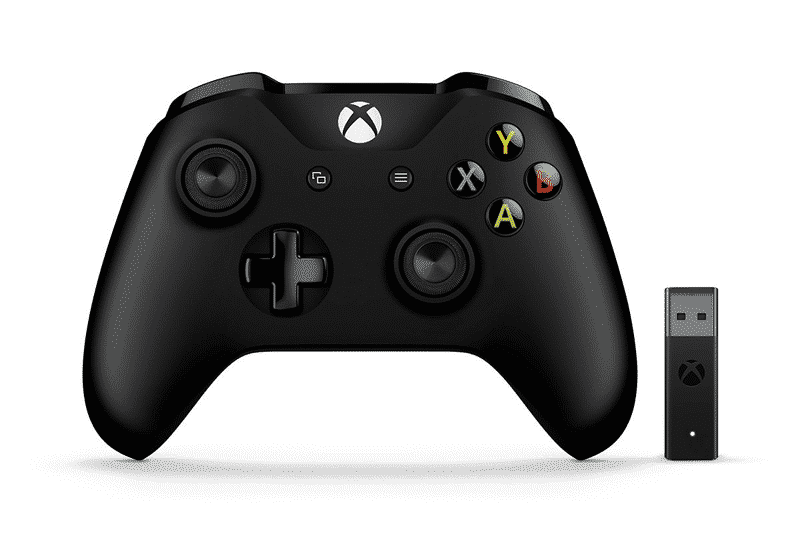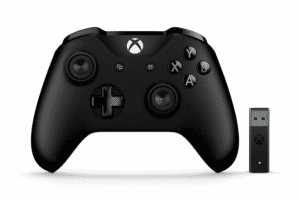 Yes, the current Xbox One wireless controller is quite impressive. The overall built has barely changed from the first generation controller. The Xbox One controller has received mostly positive reviews for its refined design, voice navigation, and multimedia features. The controller's pad features a curved grip which makes it extremely comfortable and responsive; every button is perfectly within reach. Microsoft finally listened to their users, this controller is the best PC controller out there.
Key Features
Improved Range: The Xbox One gives you the freedom to use your controller with games on Windows 10 PCs and tablets. It allows twice the wireless range than its previous controllers.
Features: Any compatible headset can be used with the 3.5mm stereo headset jack feature. It also has impulse triggers which allow the excellent feel of action and even the custom button mapping.
Reliability: The experience with the newly improved feel of the new Xbox wireless controller is exceptionally amazing! It structures a textured grip, responsive thumbsticks, and an enhanced D-pad.
Designed for Performance
The current Xbox One controller offers enhanced performance compared to previous controllers. The controller features a well-structured surface intended to suit the numerous demands of competitive gamers such as low friction grip. The presence of the thumbstick reduces wear and provides a smooth feeling. With this controller, you can play your PC with friends for hours… COMFORTABLY! 
The Microsoft Xbox One controller is one of the best wireless controllers for PC gamers. This controller is comfortable, reliable, and can be wired if necessary (which is great for those fighting games).  This controller has so many different special editions available due to its popularity. Some of the special edition controllers add even more functionality such as rugged grips and mappable buttons.
Special Edition Xbox One Controllers
The Elite Edition Controller is one of the special edition controllers available. This is a wireless controller with a few added features such as hair-trigger locks, interchangeable paddles, and a customizable app for even more control.  You can get this Elite controller on Amazon for about $141.
The other popular special edition controller is the Phantom Black Edition controller is just a beautiful controller. This controller is basically the same as the current generation Xbox One controller except for its colored black and champagne. You can get this Phantom controller on Amazon for about $60.
Conclusion
Don't ignore this controller, especially if you're in the market for a good controller for your games. With an average rating of 95% online, it simply proves that Microsoft made an amazing controller for their Xbox and PC gamers
I'm Cartez Augustus, a content creator based in Houston, Texas. Recently, I've been delving into different content marketing niches to achieve significant website growth. I enjoy experimenting with AI, SEO, and PPC. Creating content has been an exciting journey, enabling me to connect with individuals who possess a wealth of knowledge in these fields.