Before you continue, please know that this page has affiliate links and we'll get paid if you buy anything after clicking a link. Our recommendations are based on research from reddit, Quora, Amazon, and sometimes real-world usage if the item isn't crazy expensive.
Are you shopping for a new gaming mouse for your gaming PC? You can't afford to miss out on getting the best gaming mouse for your PC. You can either wait for another Black Friday or Cyber Monday discount or you can start searching for your reliable gaming mouse now. If you are here for the latter, take a moment to read this article as we take you through a review of one of the best gaming mice you will find on the internet.
Best Gaming Mouse
We all know how expensive it is to get a high-tech gaming computer, so you must get a decent gaming mouse of the right quality.  How do you pick out the right mouse that won't fail you after a few months of use?
Here are a few things you should keep in mind!
Many people go with the myth that "the higher the price, the better the quality." Sadly, this principle doesn't work for gaming mice. Some of the most expensive mice you will find online are hardly reliable and will disappoint you when you need them most.
When shopping for a gaming mouse, ensure to look through the characteristics of the product of your choice. Features like weight sizes, lightning, and mechanical switches should not be neglected for aesthetics and price.
With these two points in mind, we have reviewed a dozen gaming mice from the best sellers category on Amazon, and here is our pick.
SteelSeries Rival 600 Gaming Mouse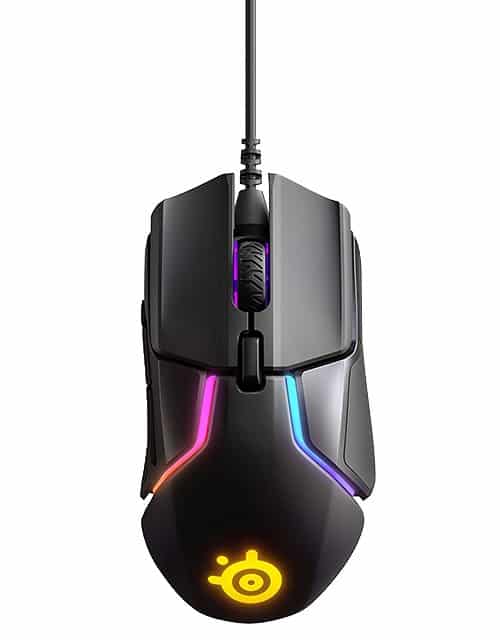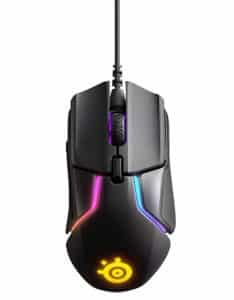 After a mediocre year, SteelSeries is back in the business of making high-tech gaming computer components. The SteelSeries Rival 600 gaming mouse is proof of this revival.
The Rival 600 features a 12,000 DPI sensor built on a customizable weight and sizeable body. The mouse has the right amount of side buttons with an RGB spectrum that steals the attention of your keyboard lights.
Smartly crafted with the right plastics, The Rival 600 is aesthetically built to match all other competition within its price range. It also features a depth sensor that keeps off cursor from swaying when you move your mouse off the mouse pad.
Fitted with premium quality mechanical switches, the Rival 600 will outperform all other regular gaming mice in its category. If you are looking for a reasonably priced mouse with cutting-edge technology and longevity, the SteelSeries Rival 600 is the right pick for you.
Features of the SteelSeries Rival 600
12,000 DPI

60 million mechanical click switches

Depth sensor

Lift-off distance detection
Conclusion
If you are looking for a reliable gaming mouse that brings balance to performance and price, then you should go for the SteelSeries Rival 600.
Built for true gamers looking for maximum satisfaction, the SteelSeries Rival 600 gives you full control over your computer. The product has so many impressive features you would need from a gaming mouse, and you will be happy you got it for your laptop or PC.
Related: Best Computer Accessories
I'm Cartez Augustus, a content creator based in Houston, Texas. Recently, I've been delving into different content marketing niches to achieve significant website growth. I enjoy experimenting with AI, SEO, and PPC. Creating content has been an exciting journey, enabling me to connect with individuals who possess a wealth of knowledge in these fields.