Before you continue, please know that this page has affiliate links and we'll get paid if you buy anything after clicking a link. Our recommendations are based on research from reddit, Quora, Amazon, and sometimes real-world usage if the item isn't crazy expensive.
Chromebooks are the best laptops for seniors & kids. Chromebooks will allow seniors to watch Netflix, handle video chat, and look at all of those shared Google Photos. Additionally, Chrome OS is a simple and powerful operating system that has many apps for the tech-savvy seniors. You won't be able to install anything made for Windows or Mac but there are ways of dealing with that. If you're interested in alternative devices then check out our best mini laptops for adults article. All of these Chromebooks are touchscreen, connects to the Internet via wi-fi and does NOT have a CD/DVD drive, sorry.
ASUS Chromebook Flip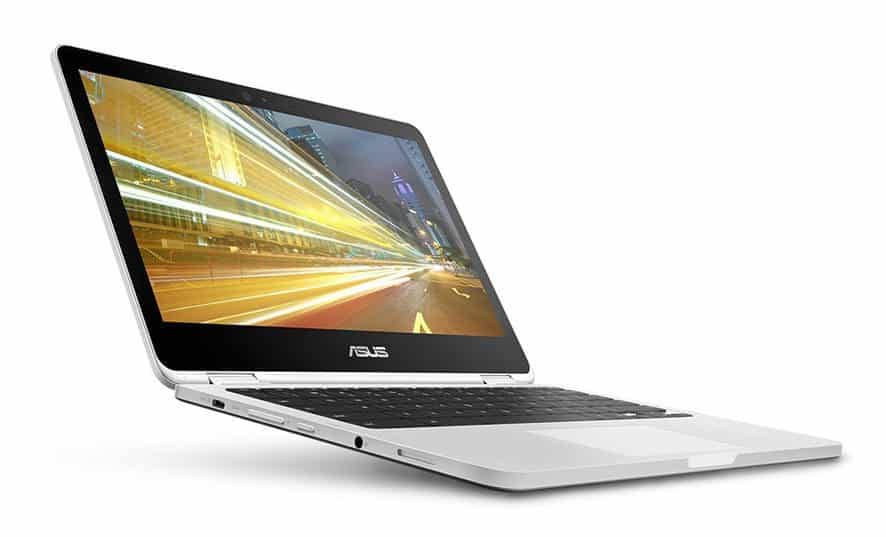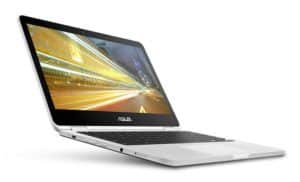 This ASUS Chromebook Flip has a flexible degree hinge and a 12.5-inch full HD touchscreen. This Chromebook will let your kid work in laptop or tablet mode. Seniors will love this Chromebook for its lightweight and usability. They'll have the option of watching streaming shows in the kitchen or playing games on the recliner. One of the best things about this product is that it comes with a built-in stylus, is extremely light and has a sleek aluminum metal body. It starts up in seconds and the battery will last about 10+ hours when fully charged. The Chromebook Flip has 4GB RAM and 64GB of storage which will allow kids to save lots of homework files and photos. With this product, you will enjoy your favorite entertainment and games on the go thanks to the Chrome Web Store.
Samsung Chromebook Plus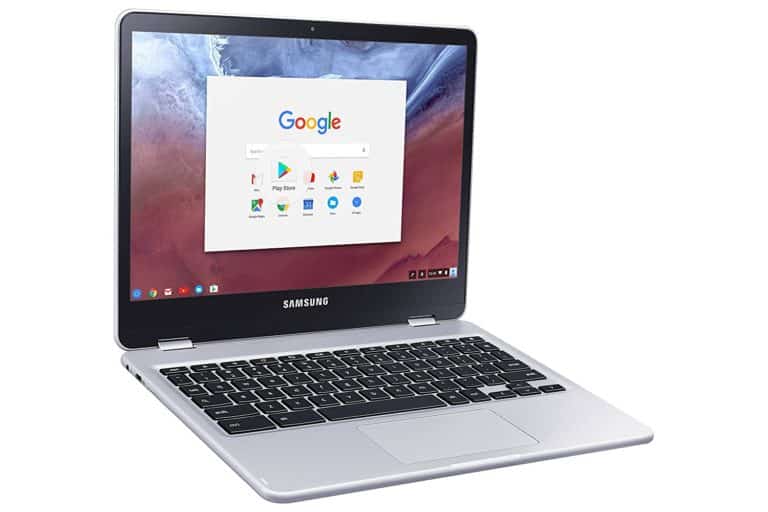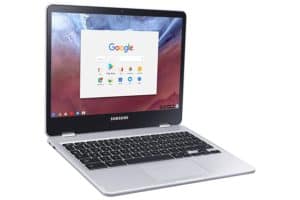 The Samsung Chromebook Plus is probably the best of the 3 best Chromebooks for kids because of the Google Play Store. It has access to Chrome extensions and Google Play apps so your kid will have access to thousands of useful apps. And taking notes will be easy thanks to the built-in stylus. The battery life is around 10+ hours when fully charged. This Chromebook Plus will allow kids to easily get homework done or surf the web, thanks to the 12.3-inch touchscreen display. With 4GB of RAM and 32GB of storage, it's good enough for kids to get stuff done.
Acer Chromebook 14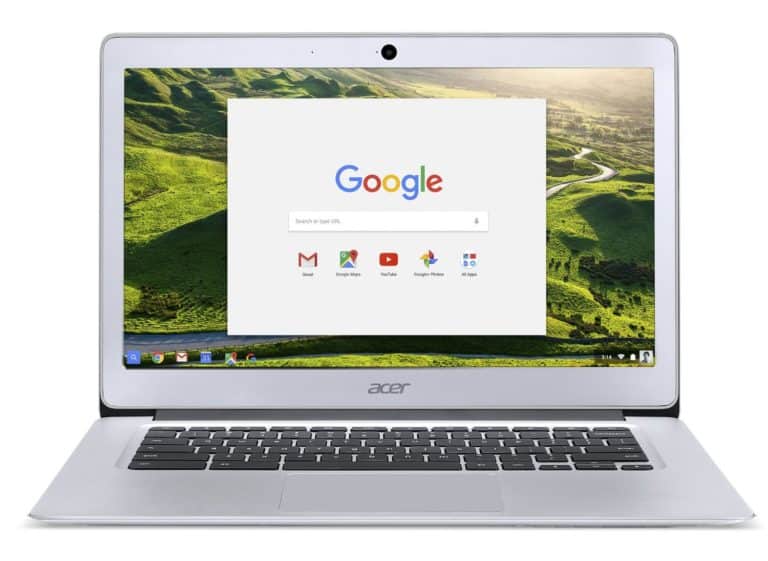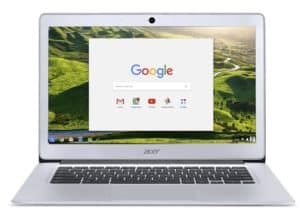 ACER knows how to make great Chromebooks. Their Chromebook 14 comes 4GB of RAM and 32GB of storage. The 14-inch Touchscreen display has more resolution so they'll be able to fit more onto the screen at once. The battery life is around 12+ hours of usage when fully charged. It doesn't allow access to the Google Play store but has access to the Chrome store.
The motivation for this Best Laptop for Seniors & Kids article comes from always helping the family with this question. Most people seem to only care about games, space, and streaming their shows – never about resolution, webcams or cool extra features. Anything more is usually a waste of money.
I'm in love with my ACER Chromebook 14. I use it to write while I'm on the bus or at Starbucks. I rather use a Chromebook when on the go instead of an expensive laptop. Chromebooks may be lacking for certain professionals but for kids and their homework, it's the perfect laptop.
I'm Cartez Augustus, a content creator based in Houston, Texas. Recently, I've been delving into different content marketing niches to achieve significant website growth. I enjoy experimenting with AI, SEO, and PPC. Creating content has been an exciting journey, enabling me to connect with individuals who possess a wealth of knowledge in these fields.